Equipment maintenance: In-house or outsourced?
When a machine breaks down, you better have your wallet nearby.
As one of the biggest, unexpected expenses on a jobsite, damaged machinery can quickly add up for fleet owners. First there's the time and productivity lost and then there's everything else: direct costs related to repair, field service technician expenses and transportation-related costs.
So, how can a fleet owner avoid breaking the bank? Maintenance.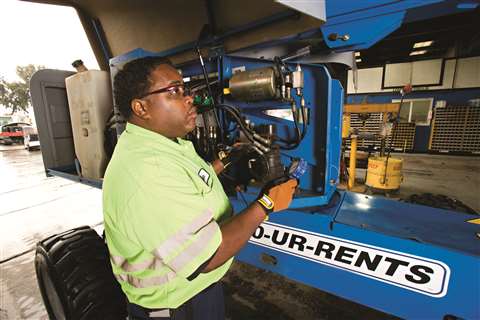 By keeping all equipment properly and routinely maintained, fleet owners can expect reduced downtime, increased utilization, better rental rates and higher residual values. But, maintenance costs money, too, so does it make sense to have in-house mechanics service your machines? Or should you outsource those tasks to a third party?
Having an equipment maintenance strategy
The issue of whether rental companies should outsource equipment maintenance and services has long been a subject of debate; in theory, it would make perfect sense for an outsourcing specialist like a rental company to outsource some of its own functions. After all, maintaining a fleet isn't easy. But neither is finding – and keeping – qualified technicians. Add to that the task of keeping up with equipment inspections and, suddenly, what could have been seen as routine, easy responsibilities become complex undertakings.
One way to combat these issues is to have a maintenance strategy, which is essential for all powered equipment. But who has the time and resources to not only develop a program as such, but to enforce it? What if there was a simpler solution? What if everything was outsourced?
Maintenance service best practices
During a recent webinar on maintaining equipment, United Rentals stressed that equipment fleet owners (no matter their size) should establish a written preventive maintenance program – and stick to it. Here are some best practices to consider the next time you're discussing maintenance.
Define your maintenance program. Understand what service each piece of equipment needs. The protocol doesn't have to be complicated; follow the original equipment manufacturer's (OEM) guidelines and specifications. This might include lubrication, oil and filter changes and standard adjustments.
Create a step-by-step plan. Defining and documenting each service step ensures that equipment servicing is performed consistently and in accordance with OEM's specifications, no matter which qualified technician is doing the work.
Establish a timeline. Identify the intervals at which the OEM requires each piece of equipment to be serviced. This might be based on usage hours, mileage or days in use.
Plan ahead. Knowing the OEM's required service intervals allows you to order parts you'll need and book the work for a time when the equipment will not be on a job site.
Keep good records. Document what service is done and when using a work order management system. Keeping careful records can help when you need to make emergency repairs by allowing the mechanic to look up what's been recently serviced on the equipment.
Source: United Rentals
In a recent webinar, United Rentals discussed why outsourcing fleet maintenance could be a smarter, more efficient and more cost-effective choice for companies. Here are United's top six reasons why outsourcing could be the key to smoother operations and well-running fleets.
1. Comply with regulations and reduce liability
Fleet maintenance isn't just about reducing repair costs, it's also about protecting your company legally and keeping employees safe. Certain types of equipment are subject to maintenance regulations. If you outsource maintenance to qualified professionals, they'll make sure you comply with relevant government standards. The provider will also keep detailed service records, which could help reduce your liability if your equipment is involved in an on-the-job incident.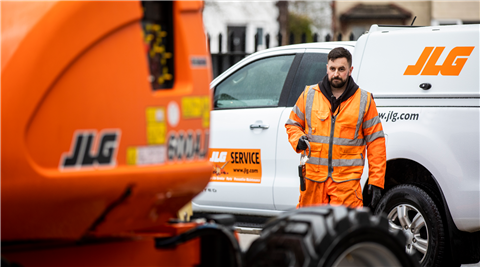 2. Make sure maintenance gets done
If you're overseeing your own fleet maintenance, it's easy to postpone servicing. After all, it's difficult to pull a piece of equipment from a job site, where it's making you money, to have it serviced. With outsourcing, your equipment will be serviced on a regular schedule to maximize uptime.
United Rentals, for example, can proactively schedule and complete required inspection and maintenance services per time intervals and/or usage. It also offers an onsite, turnkey solution for equipment and vehicles located at large sites.
3. Gain access to qualified labor
One of the biggest challenges in maintaining a fleet, especially a mixed fleet, is finding qualified, capable mechanics. The shortage of skilled labor in many areas is real. When you outsource your equipment maintenance to a qualified service provider with experience in mixed fleets, you don't need to worry about finding or training mechanics. That work is done for you.
4. Save time and realize cost efficiencies on parts
In addition to leveraging the service provider's mechanics, you'll also be able to tap into their supply chain. Companies that service fleets have the purchasing power and priority order status to get you the parts you need fast, often at price points below standard retail pricing than you'd pay. Providers with large parts inventories may already have the needed parts on hand, which helps to get your equipment up and running faster, saving money in the process.
5. Fewer people and resources
Hiring and retaining employees is costly. With outsourcing, you'll need fewer equipment maintenance staff — and likely, fewer service trucks and repair tools. You'll also eliminate the need to lease a maintenance management system.
6. Freedom to focus on your core business
Most commercial construction operators make money when they're performing work on site or bidding new jobs. Outsourcing your maintenance allows you to focus on those core areas of your business, potentially increasing profitability.
As a business owner, you probably wouldn't dream of doing your own taxes; it obviously pays to use a tax accountant. For many construction businesses, the same idea applies to fleet maintenance. You might be able to save money, and certainly time, by outsourcing it to the experts.
From the equipment manufacturer
For rental companies looking to outsource their maintenance needs, many OEMs offer programs to do just that.
JLG, for example, recently expanded its network of authorized service providers in the U.S. to a total of 44 locations.
"Many of our customers have limited and overtaxed in-house service capabilities, and they are looking to outsource maintenance and repair work to keep their shops efficient," says Dan Fry, JLG's senior program manager for Authorized Service Providers. "When it comes to maintaining the quality and maximum value of JLG machines, there is no substitute for good preventive maintenance and care. With our network of authorized service providers, JLG confidently provides them with responsive, world-class quality service and support, available throughout the life of our products."
Authorized JLG service providers can serve customers in various capacities, including warranty service work, local parts support, inspection services, mobile and in-shop repair services, as well as maintenance and repair work.
On the other side of the pond, Genie-owned aftermarket service solutions provider Platform Service and Repair (PSR Ltd) handles equipment repairs both in the field and in their workshop locations, but also offers service agreements tailored to customers' needs.
Genie says PSR's flexibility allows equipment owners the peace of mind knowing their fleet is receiving the maintenance needed to keep it in top shape, along with other benefits, including: 
Safety and Risk – Customers recognize that properly maintained equipment is critical to safety, and they appreciate that outsourcing this work to a company with specialized expertise and experience helps maintain their equipment to the right standards
Recruitment of Talent – It can be hard for fleet operators to find and recruit the right talent to perform proper and required maintenance. By outsourcing this task, it removes the time investment and cost of recruiting, on boarding and training, as well as all potential costs associated with employing team members.
Convenience – By working with a large, well established aftermarket service solutions provider, customers can leverage the teams' extensive knowledge — built up over many years of working on multiples brands of MEWPs. Using one supplier to service and repair all makes and models of access equipment can be a great convenience for customers, especially for those who have a mixed fleet or equipment located across multiple sites.  
Cost Planning – A service agreement brings the comfort of knowing the exact future cost of maintaining your equipment — providing peace of mind and protection against unexpected surprises that impact budgets or cash flow.
Benefits to Operating Profit – A high focus on response times and a first-time fix mentality supports customers by helping to keep machine downtime to the minimum.
NEWSLETTER
Delivered directly to your inbox, Scaffold & Access Newsletter features the pick of the breaking news stories, product launches, show reports and more from KHL's world-class editorial team.
Featured Training From Easybook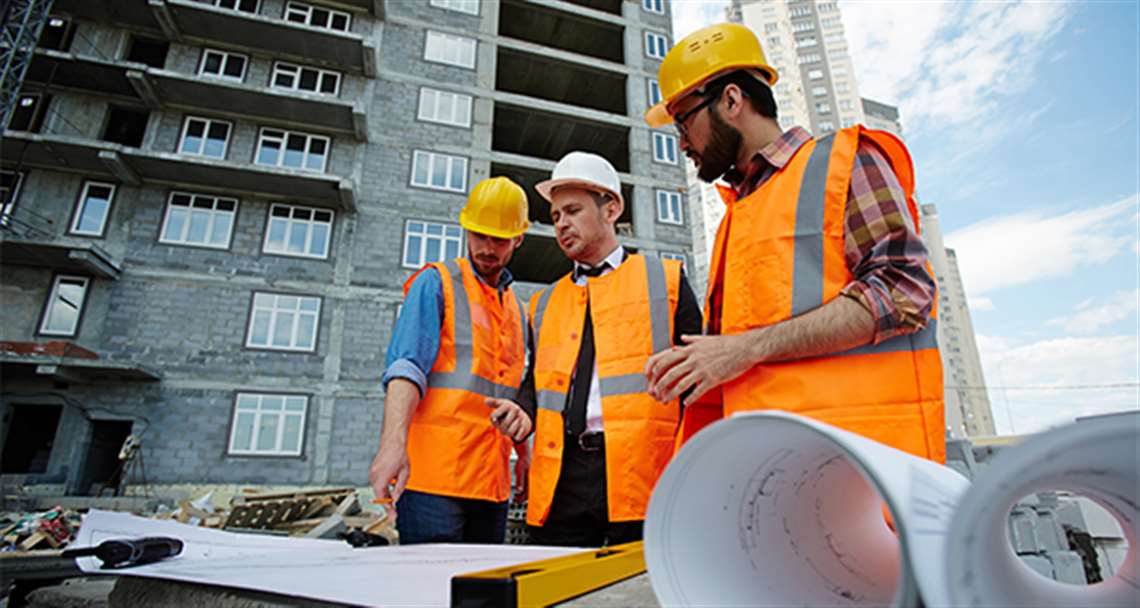 The clock is ticking… Construction workers in New York City – have you fulfilled your required Site Safety Training (SST)? Get your SST card online now
The gold standard in market research
Off-Highway Research offers a library of more than 200 regularly updated reports, providing forensic detail on key aspects of the construction equipment industry.
Our detailed insights and expert analyses are used by over 500 of the world's largest and most successful suppliers, manufacturers and distributers, to inform their strategic plans and deliver profitable growth.