Trekker, Layher redefine high rise work
By Dolores Diaz11 May 2022
High rise buildings pose a particular set of challenges when it comes to restoration work along the coast.
First, due to location and construction that favors beach access, there isn't much in the way of solid earth to support ground level scaffolding.
Second, parking is commonly relegated underground with access at the building's base, so ground-level scaffolding can hinder entrance and exit, shutting down operations.
Then there's the wind. Like the roofs, gables and attached structures they endeavor to install or repair, seaside scaffolding must be capable of withstanding strong gusts. High velocity winds make swing stages – the most common type of suspended scaffold – impractical.
Claremont Properties, a general contractor based in Texas, recently searched for a solution to these common problems for a job along the Alabama coast. Like other gulf properties, their condos in Orange Beach had been hard hit by regional hurricanes and were in desperate need of repair.
Additionally, this project –  a high rise resort named Phoenix West II – posed even more challenges. A winding pool snaked through piers at the building's base, further eliminating a staging area. At the front, a four-lane highway separated by only a small lawn, made construction debris a concern. The building was also multi-layered, with staggered roofs varying from 180 feet to 350 feet above ground, requiring consideration of multiple potential staging areas.
Seeking scaffold advice
Anticipating the level of complexity and effort needed, a Claremont representative recalled another recent and challenging project: Harbor Village out of Pensacola. Like Phoenix II, Harbor Village is a high rise located along the beach. Claremont was impressed by the 10-story scaffold that wrapped the gulf-side building, figuring the contractor responsible may be able to help in similar fashion.
In October 2020, Claremont reached out to Micah Turner at Trekker Group – the scaffolder responsible for Harbor Village – to take a look. Turner serves as access division manager at Trekker, a company that provides building supplies and equipment, including forming and shoring, in the southern U.S.
"When I was trying to come up with a solution, the [Layher] FlexBeam came to mind," Turner said. "Rather than shutting down a building that is doing a million dollars or more [in revenue], we are able to come around multiple levels at a fraction of the price."
Layher first showcased FlexBeam to Trekker employees at an onsite demonstration for clients more than a year ago.
"When I first saw the FlexBeam, I saw the potential," said Turner.
Expanding possibilities
Introduced in April 2019, the Layher FlexBeam is a rectangular hollow aluminum beam originally designed for suspension and support applications. FlexBeams come in lengths of 3 to 7 meters with a depth of 280 mm. Where required, beams may be joined end-to-end via a connector.
Connection points along the beam length allow significantly higher point-load applications than conventional lattice beams. The product expands the possibilities of the standard Layher Allround scaffolding for soffit, gantry and cantilever access and provides significant advantages over lattice beams that require time-consuming assembly.
Recalling the cantilever possibilities of the FlexBeam, Turner endeavored to use the product to stretch out across the roof, reaching 7 meters out from the sides and 30 feet across the front of the building. He sent an initial design sketch to Obed Bosch, Layher Client Service Manager, and Julien Riga & Tracy Dutting-Kane, Layher Engineers, who verified it could work. With that, Turner set about detailing a drawing in LayPLAN software. The software is part of a digital practice created by Layher to save scaffolders time and money.
"I've been using that software for about three years, and I worked closely with Layher learning how to use it," said Turner.
How it works
First, an AutoCAD drawing of a building is uploaded and a custom scaffold is designed affixed to it. The design is sent for review and once approved, the same suite of software outputs 1) a materials list that accounts for every component, 2) a 2D drawing, and 3) a 3D digital drawing that allows builders to verify each piece and connection point in the field.
"Once I learned [the process,] combined with my knowledge in the scaffold industry, it enabled me to really do some neat things," said Turner.
Claremont enthusiastically approved of the plan, and Trekker began erecting the scaffolding in the last week of November with a crew of six. Trekker incorporated FlexBeam scaffolding cantilevered from rooftops in addition to windows on lower levels to provide access to the work edge and soffit and allow fall protection as contractors repaired the roof. A screen acted as debris catch.
Contractors completed the work at Phoenix West II at the end of February, with scaffolding dismantled by mid-March. Before they were done, Claremont had asked them to take a look at six more properties in need of similar repair, incorporating what they learned along the way.
"As we're using this product we're learning even more innovative ways to use it," said Turner.
Over to Florida
For Ocean Ritz in Panama City, FL, onsite work began in February 2021. Trekker realized a variation of the Orange Beach design that allowed for load sharing above and below beams, facilitating a longer expanse. Instead of stacking beams, Trekker applied a counter weight to keep the structure sound and expand the beams end to end.
Again, Turner incorporated digital practice into the work. "I went into AutoCAD with the LayPLAN product and built the hotel and the scaffold in LayPLAN CAD and created the 3D model […] that also allows me to send the model to Layher for Tracy to do the engineering."
The completed structure extended 78 feet across and was positioned 260 feet above ground. A crew of eight, including one spotter and a project manager, were responsible was completed by a crew of 8, including one spotter and a project manager. To extend the beams out, Trekker employed a hoist, hooking addition components to the center of the beam.
"We don't use anything but Layher," said Turner. "I've been in the industry almost 22 years and Layher product and service and support surpasses everyone no one comes close."
Contractors completed their work on Ocean Ritz in early March with dismantling of the structure completed shortly thereafter.
Different coasts, same solutions
For both properties, the incorporation of FlexBeam technology resulted in a significant savings due to reduction of time and labor while keeping businesses operational. For the Phoenix West II resort in Orange Beach, Turner estimates the design saved the Claremont about 4 months' worth of budget and cut required labor from a crew of 22 down to six. For Ocean Ritz, keeping the building operational during Spring Break – a type of peak earnings – was especially critical.
As for Trekker, business is booming with work booked a year in advance. Turner credits his company's success in part to Layher's willingness to work on new ideas and out of the box thinking.
"Their specialty products aren't just something that sets them apart," said Turner. "It's the practical use of these pieces and their willingness to say, 'that's great' […] that fosters innovate thinking and process."
NEWSLETTER
Delivered directly to your inbox, Scaffold & Access Newsletter features the pick of the breaking news stories, product launches, show reports and more from KHL's world-class editorial team.
Featured Training From Easybook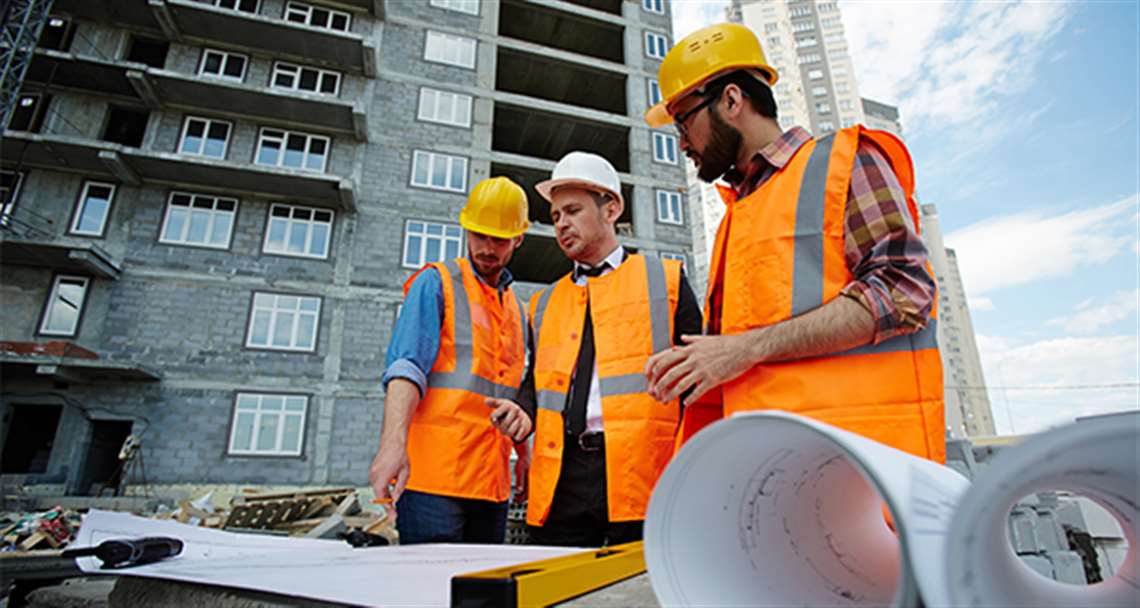 The clock is ticking… Construction workers in New York City – have you fulfilled your required Site Safety Training (SST)? Get your SST card online now
The gold standard in market research
Off-Highway Research offers a library of more than 200 regularly updated reports, providing forensic detail on key aspects of the construction equipment industry.
Our detailed insights and expert analyses are used by over 500 of the world's largest and most successful suppliers, manufacturers and distributers, to inform their strategic plans and deliver profitable growth.