Stopping falls from height
By Lindsey Anderson19 April 2022
Despite industry-wide efforts and education, falls from height continue to be the leading cause of death in construction. In 2020, there were 351 fatal falls to a lower level out of 1,008 construction fatalities (BLS data). These deaths were preventable.
Since 2012, OSHA has partnered with the National Institute for Occupational Safety and Health and National Occupational Research Agenda (NORA) - Construction Sector on the Fall Prevention Campaign to raise awareness among workers and employers about common fall hazards in construction, and how falls from ladders, scaffolds and roofs can be prevented. Through its partnerships, the National Safety Stand-Down to Prevent Falls in Construction was created in 2014. The event is intended to prevent fall-related deaths and injuries by raising awareness of jobsite hazards.
The top three
Whether working at height from a ladder, roof, scaffolding, mast climber, boom or scissor lift, planning ahead is of utmost importance. By assessing risks and choosing the right equipment for the job at hand, employees and employers will have taken the first steps toward a safer work environment.
According to data from OSHA, NIOSH, and the CPWR, the top three causes of death from falls include roofs (33.3 percent,) ladders (23.8 percent) and scaffolds (14.8 percent.) Between 2015-2017, one out of four fall-related deaths occurred from ladder use.
Online opportunities
Can't hold or attend an in-person Stand-Down? There are ample online events, webinars and opportunities to hear the latest from the nation's top safety experts.
Watch the U.S. Department of Labor's "5 Ways to Prevent Workplace Falls" video on its YouTube channel
Register for the CPWR's upcoming fall protection webinar set for May 3 at 2 p.m. (EST) via www.cpwr.com which will include panelists:

Thom Kramer, PE, CSP, LJB Inc. Principal & Chair of the ANSI/ASSP Z359 Full Committee
Dan Henn, VP of Operations at Reliance Fall Protection, Vice-Chair of the ANSI/ASSP Z359 Full Committee & Chair of the Z359.14 Subcommittee
Adam Rubin, CSP, Vice President, Safety at Buckeye Partners, L.P., Vice-Chair of the ANSI/ASSP Z359.14 Subcommittee
Mike Dickerson, Safety Consultant at American Contractors Insurance Group, Member of ANSI/ASSP Z359 Full Committee

Visit www.stopconstructionfalls.com and check out the latest webinars and videos specific to fall protection.
Download the NIOSH Ladder Safety App (available on Google Play and the Apple Store.)
Use the mast climbing daily inspection walkthrough tool available on the CDC's website from NIOSH.
Bookmark: www.stopconstructionfalls.com
Jennifer Stiansen, director of marketing for JLG, recently researched and wrote "The Hidden Cost of Ladders: Construction Injuries" where she states, "Though a ladder initially may seem like a relatively inexpensive, one-time investment for your construction site, when injuries are factored in, the returns quickly diminish."
According to Stiansen, the cost of construction accidents takes many factors into account. A 2007 study evaluated direct medical costs, indirect wage losses and quality of life costs. It found that the average construction injury is $27,000 due to downtime, overtime, insurance premium increases, OSHA fines and more.
"For an injured worker, it can mean medical treatment expenses, time away from work, rehabilitation, and the possibility of needing to find a different role or job that pays less — or it may prevent working at all in the future," Stiansen says. "One study showed that even 3.5 years after a ladder injury, workers earned an average 7 percent less annually than before the injury."
Safer solutions
While the initial purchase point of $200-300 for a ladder might seem cost-effective, one work injury will cost thousands of dollars — if not more.
So, what other options are there?
"A safer alternative and emerging category of solutions now exist that lower the risk of costly construction injuries: low-level access products," Stiansen notes. "One such solution is the new JLG 1030P, a push-around lift with a 30-inch by 60-inch platform.
The 1030P is an indoor-only, 753-pound lift that features a 16-feet of working height and a 550-pound platform capacity. It can be maneuvered on jobsites without causing damage to walls and door frames, a concern commonly experienced with drivable machines, Stiansen says.
Not only do low-level access products reduce unnecessary climbing and wear on the back and knees from bending, they also eliminate other risks. Proper ladder use requires three points of contact, which can be challenging if trying to perform work overhead, such as electrical or mechanical work.
And here is another major point: The risk of a costly construction injury while using a low-level access product, compared to a ladder, goes way down.
According to Stiansen, in a three-year span, 360 workers were injured using a mobile elevated work platform (MEWP) from slips, trips and falls to a lower level. That works out to be about 120 injuries annually, and not all of them from falls.
Compare that to an average of 93 ladder-fall injuries each day that send workers to the hospital.
Ladder safety
The National Safety Council has provided the following tips and points in regard to ladder use and working at height on sites:
Make sure you are properly trained on how to use the equipment
Scan the work area for potential hazards before starting the job
Make sure you have level ground to set up the equipment
If working outside, check the weather forecast; never work in inclement weather
Use the correct tool for the job, and use it as intended
Ensure stepladders have a locking device to hold the front and back open
Always keep two hands and one foot, or two feet and one hand on the ladder
Place the ladder on a solid surface and never lean it against an unstable surface
A straight or extension ladder should be 1 foot away from the surface it rests on for every 4 feet of height and extend at least 3 feet over the top edge
Securely fasten straight and extension ladders to an upper support
Wear slip-resistant shoes and don't stand higher than the third rung from the top
Don't lean or reach while on a ladder, and have someone support the bottom
Never use old or damaged equipment; check thoroughly before use
Lastly, Stiansen notes, over a seven-year period, there were 23 fatal falls from scissor lifts. "That is an average of three fatal falls a year, compared to about 100 fatal falls a year from construction workers using ladders. Remember, a single construction injury averages $27,000.
"The cost of renting a safer low-level access product for a year averages out to be: $6,000."
Thinking long-term can benefit your business, even if it means spending more upfront initially.
Step-by-step guidance
Conducting a Safety Stand-Down to address falls is a strong first-step in the safer direction. These can be one-time events or weekly and monthly happenings. When preparing to conduct a Stand-Down, OSHA suggests managers plan for what best suits their workplace by considering the following:
Hold a toolbox talk focused on ladder, scaffold or roof safety
Conduct a safety inspection along with employees
Developing a rescue plan
Holding a training session
Showing a safety video
OSHA also suggests planning these events early by first designating a coordinator to organize the Stand-Down. If a contractor has multiple work sites, identify the team that will lead the Stand-Down at each site. Ask subcontractors, owners, architects, engineers and others associated with the project to participate in the stand-down.
A top consideration is to review fall prevention programs currently in place. This will help provide a road map on what the next steps and practices can be. Think about what types of falls could happen:
Falls from ladders
Falls from a roof
Falls from a scaffold
Falls down stairs
Falls from a structural steel
Falls through a floor or roof opening
Falls through a fragile roof surface
From there, ask:
What needs improvement?
Is your program meeting its goals?
Are you experiencing fatalities, injuries, or near misses?
Are employees aware of the company's fall protection procedures?
What training have you provided to your employees?
Does it need revision?
What equipment have you provided to your employees?
Is better equipment available?
Managers can then develop presentations or activities that will meet their needs. Decide what information will be best for the workplace and employees. The meeting should provide information to employees about hazards, protective methods and the company's safety policies, goals and expectations. Hands-on exercises (a worksite walkaround, equipment checks, etc.) can increase retention, according to OSHA.
It is also worth considering how long the Stand-Down will last and when it will take place (e.g., over a break, lunch period, start of the day or other time.) Make the presentation or event interesting for employees, whether that means having interactive elements or snacks. It's also important to promote the event in all ways possible (flyers, e-mails, posters, direct communication, etc.)
After you hold the Stand-Down, let employees talk about their experiences and encourage them to make suggestions and then follow-up and make changes if necessary.
NEWSLETTER
Delivered directly to your inbox, Scaffold & Access Newsletter features the pick of the breaking news stories, product launches, show reports and more from KHL's world-class editorial team.
Featured Training From Easybook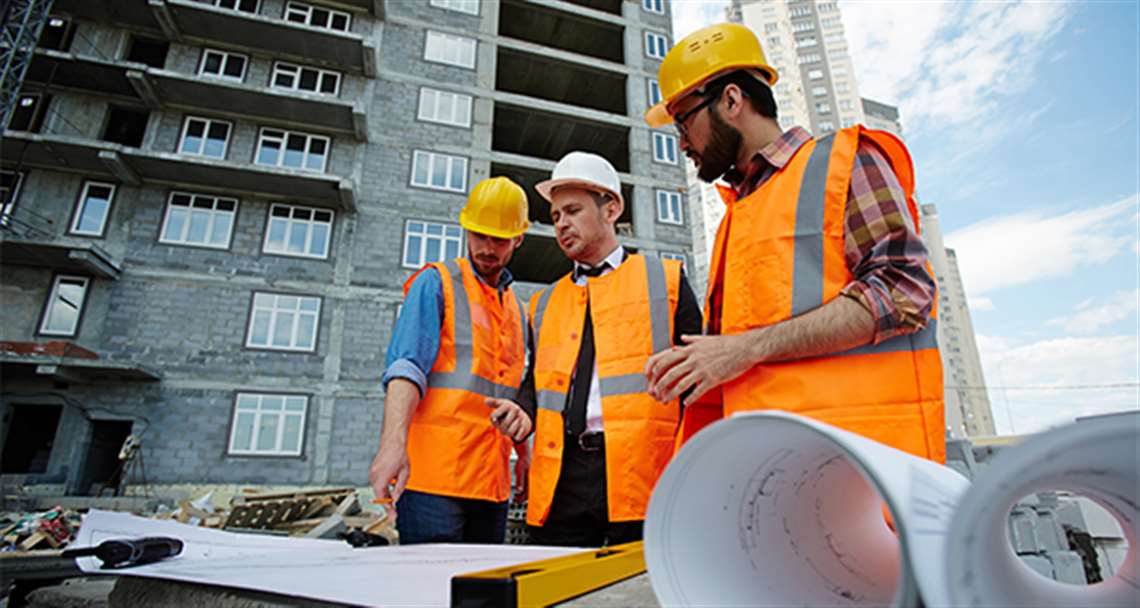 The clock is ticking… Construction workers in New York City – have you fulfilled your required Site Safety Training (SST)? Get your SST card online now
The gold standard in market research
Off-Highway Research offers a library of more than 200 regularly updated reports, providing forensic detail on key aspects of the construction equipment industry.
Our detailed insights and expert analyses are used by over 500 of the world's largest and most successful suppliers, manufacturers and distributers, to inform their strategic plans and deliver profitable growth.