This year marks the 50th anniversary of the establishment of the Scaffold & Access Industry Association, SAIA. Not surprisingly, there have been significant changes in the scaffold industry since 1972, but, on the other hand, some things haven't changed much at all.
Frankly, 50 years is a long time, and for younger people, 1972 earns its place in history along with the Napoleonic Wars and the American Revolution. For the record, I was not alive for either one of those events. Although determining what is significant in an industry can be quite subjective, it is my opinion that there are a few events that most can agree are significant.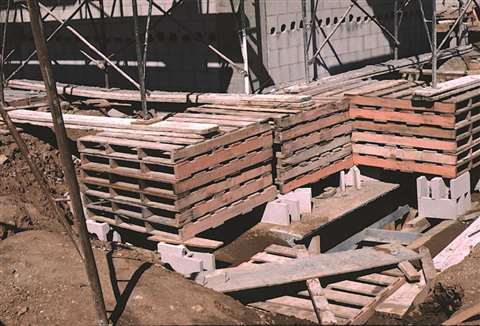 Interestingly, the basic scaffold hasn't changed much at all. Supported scaffold platforms are still supported by legs, and suspended scaffolds are still hanging my wire ropes. Admittedly, system scaffold, which was introduced to the U.S. in the mid-1970's has greatly influenced how temporary platforms are supported, and the introduction of alternative access equipment has provided many alternatives to what is typically considered a scaffold. However, a scaffold is still a scaffold, that is a temporary elevated platform.
Arguably, the biggest impact on the scaffold industry in the United States occurred on December 29, 1970, when then President Richard Nixon signed the Occupational Safety & Health Act into law. This started the Occupational Safety & Health Administration, OSHA, and subsequently began the process of promulgating regulations that affected all private employment in the United States. More specifically, scaffold regulations were promulgated, using existing American National Standards (ANSI) codes and other sources as a basis for the OSHA regulations.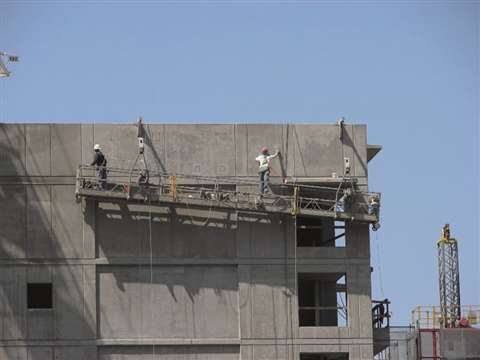 Complementing the regulations, SAIA members have developed codes of safe practices, training programs, technical bulletins, and additional information to augment the mandatory regulations and encourage safe erection and use of scaffolds, mobile elevating work platforms (MEWPs) and related products.
How successful have all these efforts been? In some ways, not much. For example, does the scaffold in Figure 1 comply with the regulations and safe scaffold use? This compilation of a variety of materials defies description, violates numerous regulations, but was successfully used by daring workers. The disjointed ladder in Figure 2 makes accessing an elevated platform somewhat challenging, to state the obvious. How is it possible that a trained erector would construct such a ladder? Perhaps, because she isn't trained—or just doesn't understand basic safety principles.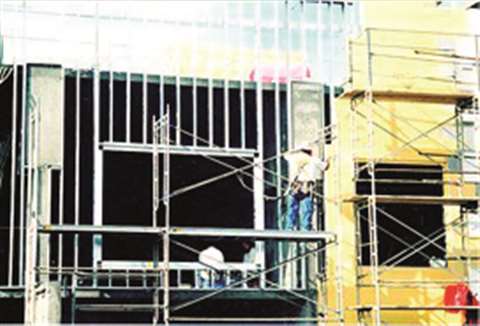 I like the activity in Figure 3. It's so common one would think that it is a safe and acceptable practice. Figure 4 proves that the "look-good" theory may in fact be fact. If that worker chooses to fall off the scaffold, it is quite doubtful that the cross-brace will be adequate. If he doesn't fall, everyone is happy that he is tied off!
Figure 5 is a masterpiece in idiocy. This scaffold combines the elements of both supported and suspended scaffolds. What could possibly go wrong? It has a nice workbench setup supported by a platform that is rated for none of that load, hanging from cantilever beams of dubious capacity. And then we have the 3 guys in the aerial lift. Not only were they short on personal fall protection equipment, but they were also using the lift for access to a ladder jack scaffold that had no guardrail system, no access, and a leaning ladder that was pushing the platform off the jacks. Don't you just love this stuff? Obviously, these guys were clueless as to what safe work practices are.
In fact, it is possible, and has been proven many times, that a scaffold can be erected efficiently, used economically, and most importantly, erected used, and dismantled safely.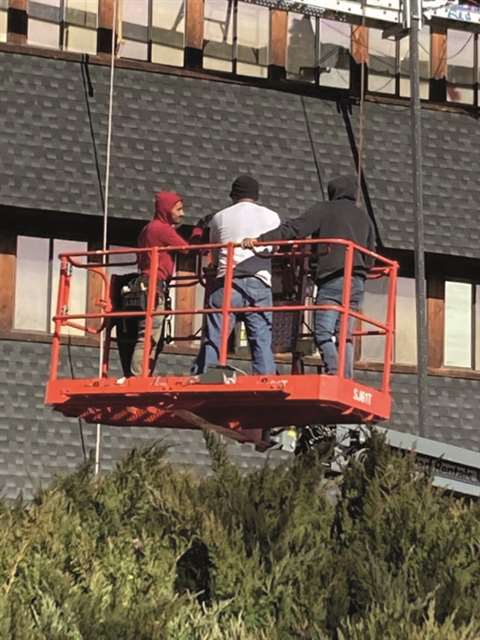 However, after 50 years, the industry still isn't where one would think it would be. The OSHA scaffold regulations were revised in 1996 and now are 26 years old. You would think that should be ample time to study and understand them. But apparently not.
We know about the past 50 years. But what about the next 50 years?
Will scaffolds still be erected by trained workers or will technology make them obsolete? Will robots take over the job of installing a scaffold? Will construction processes develop in such a way that mechanized systems such as mast climbers will replace the lowly frame scaffold? Will materials and design become so good that maintenance will be unnecessary and consequently suspended scaffolds become unnecessary? Will more regulations be promulgated, or do we have enough now to satisfy the industry for 50 years? What will enforcement be like?
Will OSHA still exist 50 years from now or will it not be needed because both employers and employees are so well trained and knowledgeable that jobsite injuries and deaths are extremely rare or even non-existent? What about the SAIA? What role will it take for the next 50 years? Is there anything that can be added to the existing codes of safe practices? How will the various training programs evolve? Will they be relevant five years from now, 10 years from now? And finally, if the SAIA is the voice of the industry now, will it still be the voice of the industry for the next 50 years? Only time will tell.
NEWSLETTER
Delivered directly to your inbox, Scaffold & Access Newsletter features the pick of the breaking news stories, product launches, show reports and more from KHL's world-class editorial team.
Featured Training From Easybook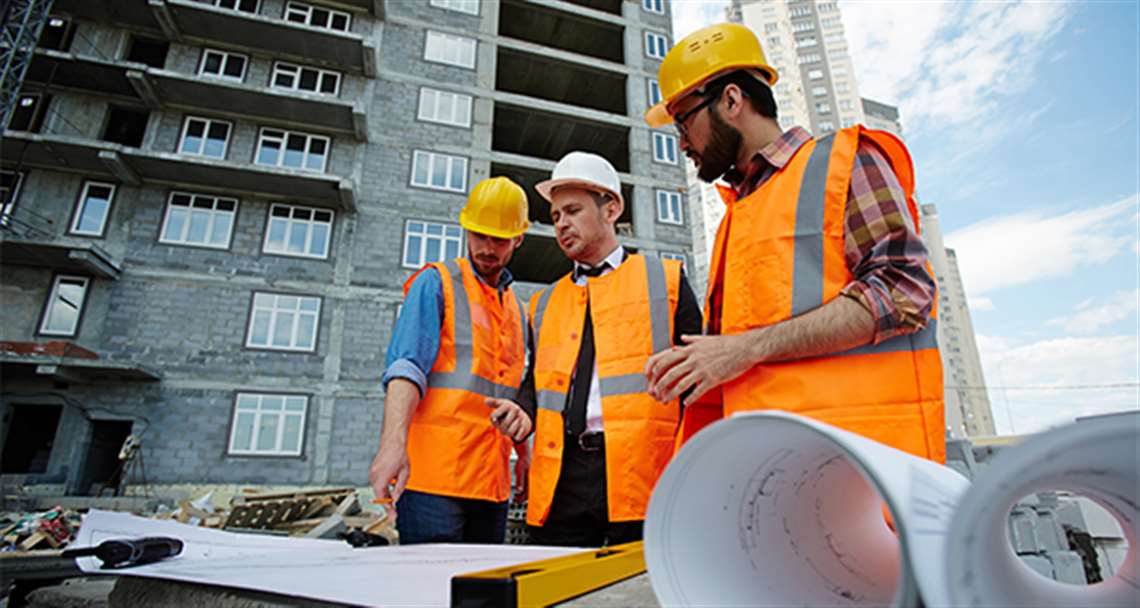 The clock is ticking… Construction workers in New York City – have you fulfilled your required Site Safety Training (SST)? Get your SST card online now
The gold standard in market research
Off-Highway Research offers a library of more than 200 regularly updated reports, providing forensic detail on key aspects of the construction equipment industry.
Our detailed insights and expert analyses are used by over 500 of the world's largest and most successful suppliers, manufacturers and distributers, to inform their strategic plans and deliver profitable growth.