Oh no, OSHA's here!
By Alan D. Kline02 August 2022
Lynn Ladder & Scaffolding Company's President Alan D. Kline discusses all that went down when OSHA paid his company a visit recently
There are many reasons that you might get a visit from an OSHA inspector.
Primarily, if there is an accident that results with a fatality, the local police, fire and/or EMTs will call the closest OSHA office. Next, of course, is the disgruntled, recently fired employee. Many times, they will be vindictive and call OSHA. In my experience, these types of complaints are easily answered as OSHA will except a simple letter disputing and proving the "alleged" complaints are phony. The third is just plain bad luck: OSHA inspectors do have to drive back and forth to the office every other day or so – if they see anything that might be wrong, they will stop and pay you visit.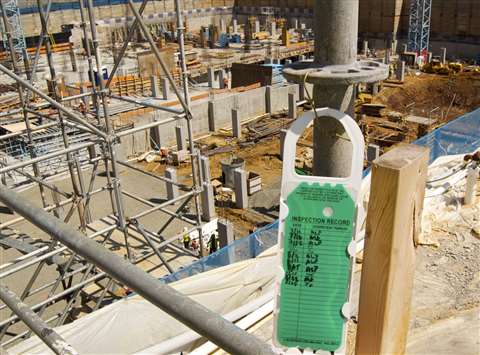 Case in point: Our E&D crew was erecting a system scaffold on a church steeple at around 110 feet. As we never allow them to tie off to the scaffold, we rely on their expertise to climb and erect without any personal fall arrest systems. More than 90 percent of the time, we all know there usually no "sky hooks" to tie off too anyways. As they were reaching the area where the church bells were, there was a meeting of OSHA officials exactly across the street from the church having lunch on the 11th floor of a federal building.
After we were cited and resolved the issues, I had an "off-the-record" discussion with a long-time inspector who I had become friendly with. Our crew spurred a healthy discussion on what our crew was doing wrong. They were wearing PFAS, but the lanyards were just snapped on their harnesses. It was decided that our men could have tied off through the openings where the church bells were.
Whether or not this case scenario could have been prevented is debatable, but there is a lesson to be learned here. How do you prepare and respond to an OSHA visit? The larger the contractor, the more experience they will have with what I am writing about. But what about the house builder or remodeling contractor, how can they prepare?
Training matters
Before OSHA comes, all your employees should have OSHA 10-Hour cards. This can easily be accomplished by an online course. At least one foreman should have his OSHA 30-hour card. We have found that online courses are no substitute for live ones that are offered from your local ABC or similar chapters.
As for proof of scaffold training, that is a little more difficult, as OSHA rarely asks to see a "wallet card" of completing a scaffold course as they will ask questions to see if your employee has the needed knowledge to properly use the type of scaffolding on the job.
This brings us up to OSHA's requirement to have a Competently Trained Person on the jobsite. Yeah, I know, some of your employees may have 20+ years of experience without any accidents, but that doesn't mean they use the scaffold correctly.
Case in point: Very few siding contractors know how many and where the braces go on the Alum-a-Pole type pump jack systems. Answer is four! One on the top, one on the bottom and two in the middle.
The problem with assigning the competent person to a specific jobsite is that they are knowledgeable, but they may be socially inept. OSHA shows up and they get flustered and tongue tired. So, you need to pick your competent person carefully. I would suggest you do some role playing with them. They need to be able to keep their cool and introduce themselves in a professional manner to the inspector.
So, what does happen when OSHA shows up?
What to do and how to do it
First, your designated person will greet him in a non-adverse way. While walking around the jobsite, keep their comments to themselves. Don't try to talk your way out of anything, that will just make it worse. Answer any questions as truthfully as possible. Take the same pictures as the inspector does. This will help later in the settlement process. Some issues will be fixable during the walk around – do them.
Now, here is the point you prepare to respond. They may take weeks to send you, their findings. It will be a formal letter listing what you are being cited for, but you should have some ideas what they are by reviewing the pictures your employee took. So don't wait to take action – reach out to as many safety resources as possible with your first point of contact being your worker's comp insurance carrier, as their goal is the same as yours: safety for all.
Next, look to any trade associations, like the ABC or NAHB for input. Trade associations like the American Ladder Institute have free, online ladder safety courses. Most states have free OSHA consultation programs. They will come in, at no charge, and start to help you resolve the pending issues.
Don't panic when the mail comes from OSHA, you already have a good handle on the inspection. Once you open it up, the law requires you to post it so all your employees can read it. Of course, they should all be aware of it.
But here's a key mistake many smaller companies make, they simply pay the fines. But don't do that! You have done your due diligence and know how to retrain your crews, so your request a formal hearing with the area director or vice-director. Before they assign a "settlement" conference date, they expect you to respond in 30 days to the citations. As you may not have all the answers as to how fix the issues, you tell how or who are going to reach out to solve the issue. Case in point: during Covid, we had contractors who needed scaffold training, but OSHA realized that opportunities where slim and gave them months to find a course.
At the settlement conference, they will go over each citation and your written response. As it may take as long as a few months, you have solved or have plans to respond to each issue. They will agree with you and give you a specific period in which to accomplish your new safety plans. This is where all your prep work pays off. Twenty years ago, you could get the proposed fines reduced by half. Then about 10 years ago, the OSHA administration might cut the fines only by one third. I always joked that this was because the wanted to balance their own budget! Since 2000, they are back to the 50 percent cuts.
Also, during the settlement conference, they will tell you what the adjustments to the fines will be. Trust me, they will send you a copy of the settlement agreement for you to pay.
Hopefully, your company has changed its safety and training culture and you will not see OSHA. But do not get lax, they can visit you at any time to check up on you. Which brings us to the worst scenario, if you get cited again for the same issues. These are "willful" violations and they do not give discounts; they give jail time.
To put it plainly: Safety is a quality-of-life issue. When any employee gets injured on the jobsite and can't come back to work, it effects their entire life.
What to expect during an OSHA inspection
The Occupational Safety and Health Administration (OSHA) provides an in-depth fact sheet on its website that details inspections. Here is a portion of the document that covers on-site OSHA inspections.
Preparation
Before conducting an inspection, OSHA compliance officers research the inspection history of a worksite using various data sources, review the operations and processes in use and the standards most likely to apply. They gather appropriate personal protective equipment and testing instruments to measure potential hazards.
Presentation of credentials
The on-site inspection begins with the presentation of the compliance officer's credentials, which include both a photograph and a serial number.
Opening conference
The compliance officer will explain why OSHA selected the workplace for inspection and describe the scope of the inspection, walkaround procedures, employee representation and employee interviews. The employer then selects a representative to accompany the compliance officer during the inspection. An authorized representative of the employees, if any, also has the right to accompany an inspector. The compliance officer will consult privately with a reasonable number of employees during the inspection.
Walkaround
Following the opening conference, the compliance officer and the representatives will walk through the portions of the workplace covered by the inspection, inspecting for hazards that could lead to employee injury or illness. The compliance officer will also review worksite injury and illness records and the posting of the official OSHA poster.
During the walkaround, compliance officers may point out some apparent violations that can be corrected immediately. While the law requires that these hazards must still be cited, prompt correction is a sign of good faith on the part of the employer. Compliance officers try to minimize work interruptions during the inspection and will keep confidential any trade secrets observed.
Closing conference
After the walkaround, the compliance officer holds a closing conference with the employer and the employee representatives to discuss the findings. The compliance officer discusses possible courses of action an employer may take following an inspection, which could include an informal conference with OSHA or contesting citations and proposed penalties. The compliance officer also discusses consultation services and employee rights.
For more information, visit www.osha.gov.
NEWSLETTER
Delivered directly to your inbox, Scaffold & Access Newsletter features the pick of the breaking news stories, product launches, show reports and more from KHL's world-class editorial team.
Featured Training From Easybook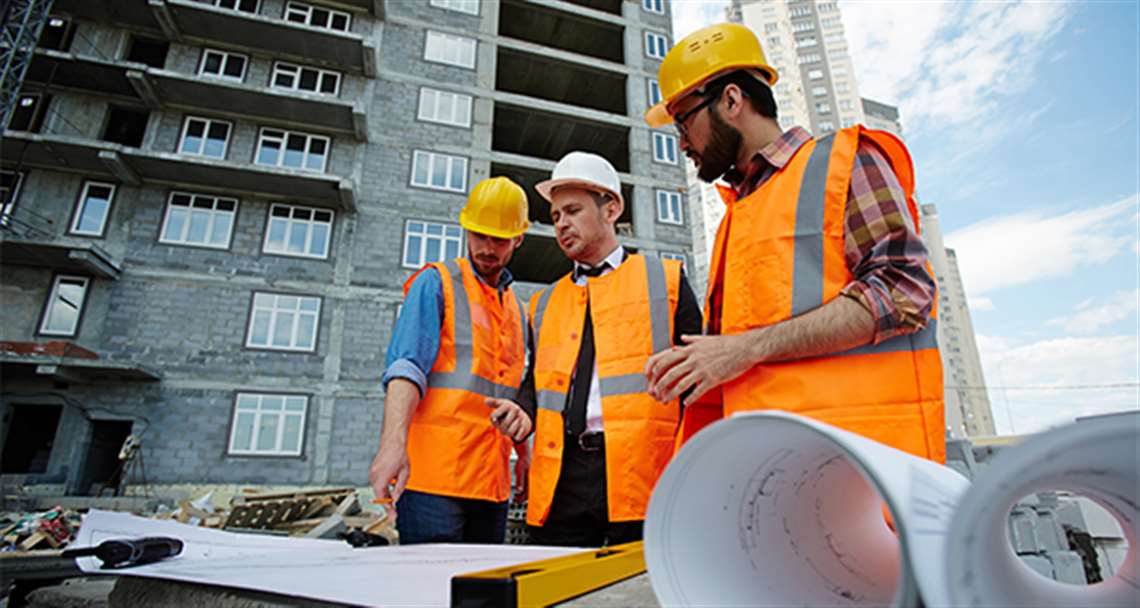 The clock is ticking… Construction workers in New York City – have you fulfilled your required Site Safety Training (SST)? Get your SST card online now
The gold standard in market research
Off-Highway Research offers a library of more than 200 regularly updated reports, providing forensic detail on key aspects of the construction equipment industry.
Our detailed insights and expert analyses are used by over 500 of the world's largest and most successful suppliers, manufacturers and distributers, to inform their strategic plans and deliver profitable growth.