North American rental: momentum, with challenges
"Rental will grow, and the big will get bigger."
While it might seem the above statement was pulled from 2017/2018's bustling equipment rental M&A archives, it's wasn't.
No, the above, bold statement was made on March 9 this year by Sunbelt Rentals' CEO Brendan Horgan, who was discussing favorable market conditions – even as the industry works to stay abreast of numerous challenges.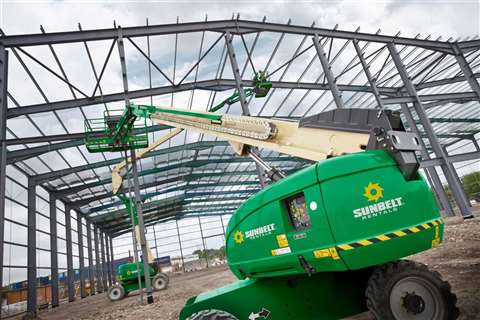 Speaking with investors that day, Horgan said Sunbelt is "well-positioned to manage and benefit from the unique market circumstances we face, including supply chain constraints, inflation and labor scarcity, which we believe to be drivers of ongoing structural change."
Time to buy
When we take a historical look at the equipment rental market in North America, it has long been characterized by evolution and growth. Just a few decades ago, the sector was fragmented, made up primarily of local and independent equipment providers. But in the late '90s, the landscape started to shift – and the big started to get bigger.
In 1998, United Rentals, which had been aggressively acquiring smaller competitors, secured its position as the largest equipment rental provider when it acquired U.S. Rentals for a reported $1.31 billion. The move saw United grow from 170 locations in 24 states to 296 stores across 33 states.
And from that point on, consolidation continued at a breakneck pace. Sunbelt bought NationsRent for $1.1 billion in 2006; United gobbled up RSC for $4.2 billion in 2011 followed by BlueLine Rental in 2018 for $2.1 billion. The list goes on and on.
Yet despite years of consolidation from the biggest in the industry, today, United Rentals has a North American market share of roughly 14 percent, with Sunbelt next in line at 11 percent. Taking out the remaining top 100 players, an estimated 45 percent of the market remains in the hands of local and independent rental outfits.
Stellar results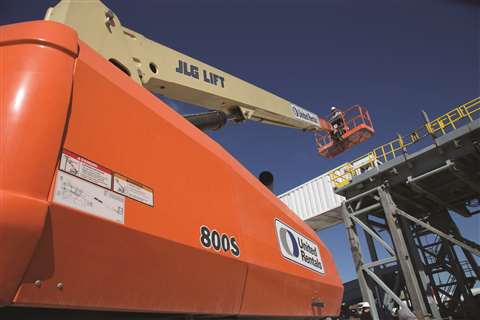 Across the board, recent financial results from Herc Equipment Rentals, H&E Equipment Services, Sunbelt Rentals and United Rentals show a thriving and thirsty market.

United Rentals reported a 24.7 percent increase in revenues for the final quarter of 2021, up to $2.3 billion, with net profits rising 62 percent to $481 million. The company expects to spend $3.1 billion on CapEx this year, facilitate 40 cold starts (following its 30 last year) and bring in total revenues between $10.6 and $11 billion for 2022.
Addressing United's Results, CEO Matthew Flannery said, "We're very confident in our industry's outlook for strong growth this year. A number of key indicators have been moving the needle higher for months, including the broad recovery in construction and industrial demand, the continued strength of the used equipment market and an economy that's moving in the right direction despite some lingering challenges.
"Our core markets have recovered faster than expected. And the underlying construction and industrial forecasts are positive. The broad-based acceleration in the last 12 months has become the foundation for a new cycle of growth. And for the first time since Covid arrived, we're seeing a sustained improvement in long-term visibility, which gives us some insight into future market conditions. And that's a huge plus for us after two years of unchartered waters."
Flannery said there are many tailwinds on United's radar, but one of the biggest is the infrastructure bill – which will add an additional $550 billion of funding for projects that fall directly into United's wheelhouse over the next five years. (For more on the infrastructure bill, see box story.)
"We've been expanding our infrastructure capabilities for years, and we have a rock-solid value proposition with traction in the right verticals for this bill," Flannery said. "We expect to see some benefits as early as 2023."
Fleet expansion?
The latest updated quarterly American Rental Association (ARA) forecast adds paint to the picture: construction and industrial equipment rental revenue is expected to lead a U.S. rental industry rebound to exceed pre-Covid levels this year, with a 12 percent increase in 2022 to $38.9 billion.
The ARA said the expected increases in infrastructure spending are a key driver for the positive outlook, and the impact of Covid-19 is set to unwind by year end.
During that investors call on March 9, Sunbelt announced its initial guidance for next fiscal year, which increases the midpoint of the company's current year U.S. rental fleet CapEx by over 50 percent to a range of $2.4 to $2.6 billion.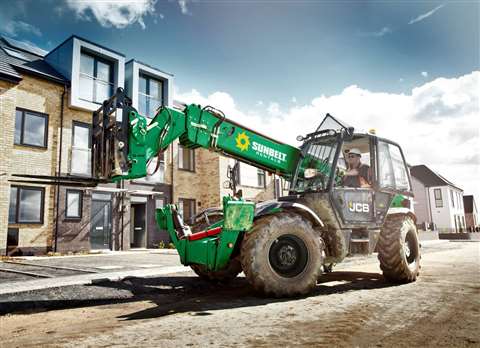 "This is a substantial increase to what will be a record level of CapEx in the current year," Horgan noted. "This investment will fuel our ambitious growth plans incumbent in Sunbelt 3.0 and demonstrates our confidence in the current and forecasted demand environment, competitive positioning, the strong relationship we have with our key suppliers and our business model in general."
Horgan addressed the "incredibly tight" supply and demand issue, stating, it is "an ongoing dynamic that has led to record levels of utilization throughout the business."
Sunbelt circumnavigated the supply chain problems through what it said was "engaged planning" with its key OEMs – both during the pandemic and in conjunction with the company's new growth plans – and in doing so, Horgan said Sunbelt will facilitate the "largest rental fleet CapEx year in our history, all in an incredibly difficult supply-constrained environment."
Sunbelt's glass-half-full outlook regarding the supply chain could continue in its favor; Horgan said the company expects supply constraints to remain for another four to six quarters – at a minimum.
Further aiding to its forward momentum, Sunbelt also invested $1.7 billion across its existing locations and greenfields, alongside $938 million for bolt-on acquisitions. For the year, Sunbelt tacked on 81 locations across North America.
Continued consolidation
But Sunbelt and United aren't the only ones looking to capitalize off M&A and expansion.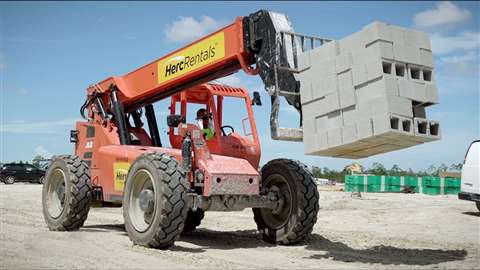 Herc Rentals made 12 acquisitions last year, including seven alone in the final quarter of the year. The company invested $477 million in the acquisitions, adding 37 locations across 11 US states. As well as its acquisitions, Herc added five new greenfield locations during 2021. This activity helped Herc post record $578 million revenues in the final three months of the year, with operating profits doubling to $71.8 million.
Herc now operates 312 locations across the United States and Canada in 40 states and five Canadian provinces
And even more, Herc is expecting to more than double its net capital expenditure on fleet this year to between $820 million and $1.12 billion, in support of expected "strong growth" in 2022.
"We expect to continue our momentum by addressing the opportunities in the market and continuing to outperform the overall industry as we grow both organically and through M&A," Silber said.
Mark Iron, SVP and CFO of Herc, added, "I's a great environment for the rental industry with strong demand for most of our end markets and construction equipment hard to come by as our manufacturers are dealing with ongoing supply chain constraints. Our fleet team has done a great job with getting our orders in early so that our new fleet arrives steadily throughout the year and likely ahead of our smaller competitors."
However, Herc isn't immune to equipment delays – the company admitted they are experiencing hiccups with some deliveries but have largely received fleet from initial orders.
"Our equipment cost increases were not material in 2021. But as shortages, inflation and labor costs impact the industry, we anticipate that industry fleet costs will continue to rise in 2022 and 2023," noted Herc COO Aaron Birnbaum. "Fortunately, we had most of our '22 orders in early last year, so the inflationary impact to our 2022 orders will be modest in the mid-single-digit level."
Record CapEx
Speaking during an investors call on February 24, H&E Equipment Services' CEO Brad Barber said the company was able to grow its fleet last year despite manufacturing challenges driven by supply chain issues.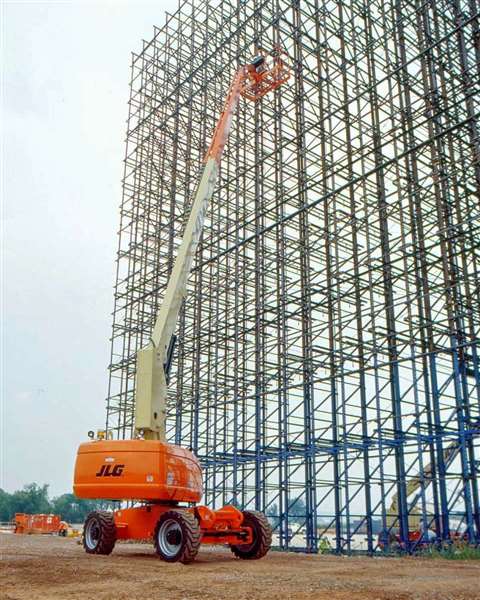 "I want to highlight our fleet growth in 2021 as we ended the year with approximately $1.9 billion or 10 percent larger than 2020, with gross capital expenditures totaling $436.8 million," Barber said. "Today, I can ... report our plans for gross fleet investment in '22 of $550 million to $600 million. The investment represents the largest annual gross capital spend in the company's 60-year history and suggests our confidence in a fundamentally robust cycle."
H&E Equipment Services' fourth quarter 2021 equipment rental were $203.7 million, an increase of $40.8 million, or 25.1 percent compared to $162.9 million in the fourth quarter of 2020.
In regard to its physical footprint, H&E plans to add no fewer than 10 locations to its current 102 across the U.S. this year, further penetrating existing markets, as well as expanding into new geographies.
"We have already begun the planned expansion with an opening of a new Fairburn, GA location expected early March, our sixth location in the state; and the expected opening of a greenfield location by the end of the first quarter, increasing our coverage to 25 states," Barber noted.
Addressing strong industry dynamics, Barber noted, "Favorable industry trends remain in place, providing abundant opportunities for growth in 2022. Of note, feedback from our customers suggests elevated equipment rental demand is likely to persist through 2022 with broadening activity in the non-residential construction and industrial end markets.
"Strong performance in 2021 of key industry measures of future construction activity support the likelihood for further expansion in 2022 of these important end markets. In addition, the recently passed Bipartisan Infrastructure Bill is expected to supplement demand for our fleet as our customers outline growing needs in 2022 ahead of government appropriation."
From the OEMs
Even with manufacturers fighting to get product out of their doors, The Big Three – JLG, Genie and Skyjack – reported substantial, strong quarterly results recently.
JLG saw equipment sales soar for the three months leading to Dec. 21, 2021, reporting an increase of 48 percent year-over-year despite supply chain disruptions. Linamar Corp., parent company of Skyjack, released its full year and Q4 2021 results ending Dec. 31, 2021, with Skyjack experiencing "exceptional growth over the prior year" for both the fourth quarter and full year. And the access division of Terex, which consists of Genie and Terex Utilities, saw Q4 results for the period ending Dec. 31, 2021 up nearly 30 percent to $534.4 million.
Despite demand for access equipment expected to remain strong for years to come, particularly in North America, supply chain issues and increasing materials costs have brought forth challenges for the manufacturers of access equipment. Of particular note, JLG's backlog has hit record levels, with $3.6 million on the books.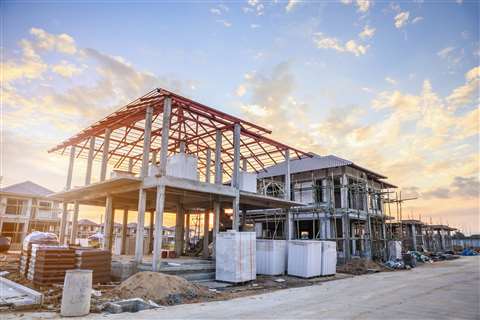 JLG said that multi-billion-dollar-backlog price tag is mostly for orders to be delivered in 2022, and it amounts to roughly 92 percent of JLG's expected full-year sales.
Speaking during an investors call on Jan. 26, Oshkosh executives discussed how supply chain and material costs have impacted the company and industry as a whole, and what the company is doing to address these issues.
"The industry has been through a shock in terms of the material cost escalation that we've seen and… the supply chain disruption that we've seen," said Oshkosh President and CEO John Pfiefer. "We've done a lot of work in changing the way that we manage our supply chain. If you look at our supply chain today, we've made a lot of improvements, both on working with our existing supply base to improve their capacity, but also in qualifying a lot of new suppliers. We've qualified hundreds of new suppliers to give us better capacity to serve our customers as we go forward."
To try and curb supply chain hiccups, JLG announced it would begin producing booms, scissor lifts and telehandlers from a new facility in Jefferson City, TN. It also has increased manufacturing capacities at its Bedford, PA, McConnellsburg, PA and Leon, Mexico plants through the addition of new lines.
"We have been pursuing a number of initiatives to establish a more agile and stable business model to support long-term, sustainable growth," said Frank Nerenhausen, executive vice president Oshkosh Corp. and president JLG Industries. "The investment in additional manufacturing space and technology-rich manufacturing lines is indicative of our commitment to supporting customer needs in today's dynamic marketplace."
Across the country to the West Coast, Genie's end markets of construction, infrastructure and industrial applications are driving demand and John Garrison, chairman and CEO Terex Corp. said, "We are at the beginning of a new multiyear replacement cycle in North America and European rental markets.
Like most other industrial companies, though, Genie is facing shortages and cost pressures for materials, logistics, freight and labor.
"We are aggressively managing these challenges," Garrison said. "The team continues to mitigate cost pressures and minimize production disruption by staying close to our existing suppliers and expanding our supply base."
Garrison said Terex has found secondary and third suppliers for parts, and the company is actively monitoring materials costs. Steel prices, according to Garrison, have backed off their highs. Terex is also expanding its manufacturing capacities, including those at its Changzhou, China facility. It also recently started producing telehandlers from a new plant in Mexico.
"Why are we doing that?" Garrison asked rhetorically. "Because we believe the AWP business, specifically Genie, is going to grow.
"If you look at the rental companies, they're growing. They need their fleets to grow. Their fleets are aging. Rental rates are doing great. Used equipment values are doing great. And so, we believe that we're in the beginning of that replacement cycle."
Northern neighbors
For Skyjack, its growth was enhanced by market share gains across its boom, scissor lift and telehandler lines, Linamar said, and paired with a robust backlog seven times greater than the previous year's, Linamar expects Skyjack to see double-digit sales this year.
Speaking during an investors call on March 9, Linamar CEO Linda Hasenfratz said, "Equipment utilization levels continue to look positive on average within 3.5 percentage points of the utilization levels that we saw in 2019 and 1.5 percentage points higher than the utilization levels we saw in 2020."
Hasenfratz continued by noting global access markets continue to show signs of recovery, with North America's access market up 65 percent for the year compared to last year, EMEA up 66 percent for the full year and Asian access markets up 116 percent for 2021. Linamar expects 2022 to be another double-digit growth year for access, forecasting North American growth of 27 percent, Europe at 16.9 percent and Asia at 12.2 percent.
Supply chain disruptions including shipping container shortages and higher commodity prices continued to negatively impact production, shipments and costs in 2021, Linamar reported, and the labor shortage is also impacting operations.
Despite the challenges, Linamar is still expecting double-digit growth on the top line and in earnings per share in 2022, driven by double-digit growth at both Skyjack and MacDon.
Linamar also announced new manufacturing plans which will see Skyjack expand into China.
The company will begin manufacturing DC scissor lifts for the domestic Chinese market later this year from Linamar's existing Tianjin, China plant. The agreement was signed with the Government of Binhai New Area, Tianjin.
"The Asian market has started to grow in a meaningful way in recent years making the establishment of in region manufacturing not just viable but highly opportunistic," said Hasenfratz. "We believe this will create excellent growth potential for Skyjack in the region both in terms of creating a close connection to the needs of our customers in the region and in terms of building our distribution network."
Moving forward
With construction starts back to pre-Covid-19 levels, the market forecast shows further growth all the way through 2026, sources say. With rental's seven- to eight-year replacement cycle just beginning, economics point to an industry that's not only poised for a period of strength, but a strong forward march toward growth.
And one that very will likely see the big getting bigger.
Infrastructure's big boost
Here are nine key points to take away from President Joe Biden's $1 trillion infrastructure bill.
Transforming the nation's crumbling transportation infrastructure
This will include roads and bridges, rail, aviation, ports and inland waterways – making the movement of goods and people faster, cheaper, cleaner and manufactured in the U.S., while preserving and growing the union workforce, according to Biden.
The plan also vows to transform the energy sources that power the transportation sector, making it easier for mobility to be powered by electricity and clean fuels, including commuter trains, school and transit buses, ferries and passenger vehicles.
Sparking a "second great railroad revolution"
Biden says he will make sure that the U.S. has the cleanest, safest and fastest rail system in the world – for both passengers and freight.
His rail revolution aims to reduce pollution, connect workers to good union jobs, slash commute times and spur investment in communities that will now be better linked to major metropolitan areas.
To do this, Biden will tap existing federal grant and loan programs at the U.S. Department of Transportation and improve and streamline the loan process. In addition, Biden will work with Amtrak and private freight rail companies to further electrify the rail system, reducing diesel fuel emissions.
Upgrading municipal transit networks
Currently, much of the U.S. does not have access to high-quality and zero-emissions options for affordable, reliable public transportation; and where transit exists, it's often in need of repair.
Biden aims to provide all municipalities of more than 100,000 people with quality public transportation by 2030. He will allocate flexible federal investments with strong labor protections to help cities and towns install light rail networks and improve existing transit and bus lines.
The plan also claims it will help them invest in infrastructure for pedestrians, cyclists, and riders of e-scooters and other micro-mobility vehicles and integrate technologies like machine-learning optimized traffic lights.
Furthermore, Biden will work to make sure that new, fast-growing areas are designed and built with clean and resilient public transit in mind. Specifically, he will create a new program that gives rapidly expanding communities the resources to build in public transit options from the start.
Build a national network of electric vehicle (EV) chargers along highways and in rural and disadvantaged communities
Claiming to be the largest investment in EV infrastructure in history, the Bipartisan Infrastructure Framework will accomplish the President's goal of building 500,000 EV chargers.
The launch of a new, dedicated Financing Authority
The new organization will aim to leverage billions of dollars into clean transportation and clean energy, according to the administration.
Ensuring clean, safe drinking water is a right in all communities
This will see investment in the repair of water pipelines and sewer systems, replacement of lead service pipes, upgrade of treatment plants, and integration of efficiency and water quality monitoring technologies.
This includes protecting watersheds and clean water infrastructure from man-made and natural disasters by conserving and restoring wetlands and developing green infrastructure and natural solutions.
Expanding broadband, or wireless broadband via 5G
As the Covid-19 crisis has revealed, citizens everywhere require universal, reliable, affordable and high-speed internet to do their jobs, participate equally in remote school learning and stay connected. This digital divide needs to be closed everywhere, from lower-income urban schools to rural America, to many older Americans as well as those living on tribal lands. Just like rural electrification several generations ago, universal broadband is long overdue and critical to broadly shared economic success.
Cleaning up and redeveloping Brownfield sites and other community assets
This will include abandoned and underused Brownfield properties, old power plants and industrial facilities, landfills and abandoned mines that will be transformed into new economic hubs for communities all across America.
Upgrade of power infrastructure
This will be done including by building thousands of miles of new, resilient transmission lines to facilitate the expansion of renewable energy, including through a new Grid Authority. The Plan is being touted as the single largest investment in clean energy transmission in U.S. history.
NEWSLETTER
Delivered directly to your inbox, Scaffold & Access Newsletter features the pick of the breaking news stories, product launches, show reports and more from KHL's world-class editorial team.
Featured Training From Easybook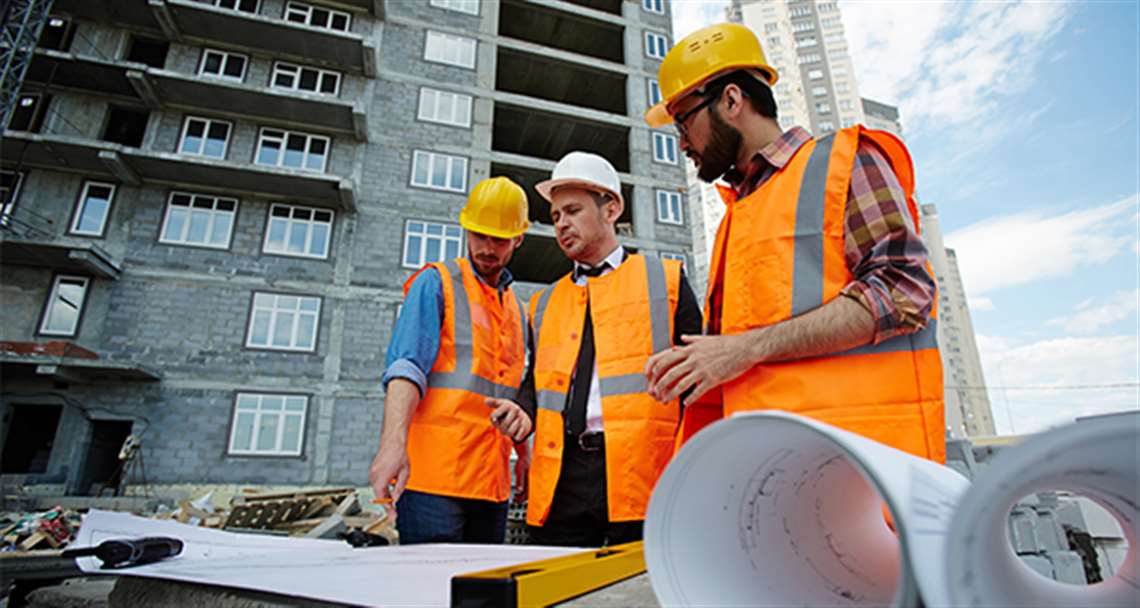 The clock is ticking… Construction workers in New York City – have you fulfilled your required Site Safety Training (SST)? Get your SST card online now
The gold standard in market research
Off-Highway Research offers a library of more than 200 regularly updated reports, providing forensic detail on key aspects of the construction equipment industry.
Our detailed insights and expert analyses are used by over 500 of the world's largest and most successful suppliers, manufacturers and distributers, to inform their strategic plans and deliver profitable growth.