Guide: SAIA Committee Week 2022
By Lindsey Anderson19 April 2022
Set for May 1-5 at the Peabody Hotel in Memphis, attendees to this year's SAIA Committee Week can expect a full schedule of training, education, meetings and networking opportunities. This will be the first time the meeting has been held in-person since 2019.

"We have a couple leadership changes this year to our committees and councils and we are looking forward to new perspectives on industry topics," said SAIA Associate Director Jackie Brown. "Our council changes include new leadership on our Fall Protection, Permanent Installation, and Plank and Platform councils. We also made changes on our Ambassador and Program Planning Committees. We are always looking for new volunteers and we hope that some new people join us to continue to bring new influence into important industry topics."
Committee Week 2022
When: May 1-5
Where: The Peabody Hotel, Memphis
Hours:
May 1: 9 a.m. – 6 p.m.
May 2: 7 a.m. – 6:30 p.m.
May 3: 7:30 a.m. – 5 p.m.
May 4: 8 a.m. – 7:30 p.m.
May 5: 8 a.m. – 2 p.m.
More information: SAIA website
Brown added that to get the most out of an SAIA Membership and truly make the investment work, "there is no better way to get started than to come to Committee Week. During this meeting you will meet the top industry professionals who really strive for change and betterment for the scaffold and access industry. This group is extremely welcoming and appreciates a new voice in the crowd to help spark conversation to drive the safety resources that come from this event."
For more information, visit www.saiaonline.org.
The full training and meeting schedules are below.
Council and meeting schedule
Monday, May 2
7 a.m. – 9 a.m.
Breakfast
8:30 a.m. – 10:30 a.m.
SAIAEF Board of Directors meeting (Members only)
1 p.m. – 4 p.m.
SAIA Board of Directors meeting
5:30 pm. – 6:30 p.m.
Welcome reception
Tuesday, May 3
7:30 a.m. - 9:30 a.m.
Breakfast
8:30 a.m. - 9:30 a.m.
Guest Connection Breakfast
9 a.m. - 10 a.m.
Industrial Council
Speakers: Bob Gibson, Cody Farrell
Agenda:
Scaffold Access Gates (with/without toe boards)
Scaffold Inspection Tag Updates in Industrial Environments
Falling Objects - Material Handling/Chain-lines/Tool Tethering
10 a.m. – 11 a.m.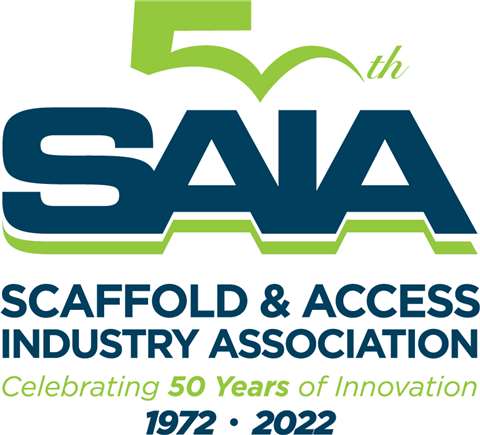 Shoring Council
Speakers: Ronald Camp, Mitch Meadows
Council updates:
Fall Safety – Installation/Removal Requirements
Shoring Design Guide

Prioritizing Topics in Design Guide
Current Volunteer Committee Information (Demographics)
Topics for discussion:
Shoring Design Guide
General input from members on important topics
Initial Topic of Importance
Discussing section and initial edits/comments
Request for modifications and additional comments
Deadline for next round of review comments
11 a.m. – noon
Plank and Platform Council
Speakers: Julien Riga, Dean Cook
The council will be discussing current projects and looking for ideas from attendees on industry resources the council could work.
11:30 a.m. – 3 p.m.
Guest Connection Outing
Noon – 1 p.m.
Lunch
1 p.m. – 2 p.m.
Supported Council
Speakers: Wendy Larison, James McNamara, David Johnson
The council will discuss upcoming projects to include updating current information into a more usable format for safety meetings, online access and more. This would include and start with safety video/podcast on the frame scaffold tip sheet and the frame cantilever tip sheet.
The council is finishing up the System Bay Brace guidelines and Frame and Brace Guidelines, working jointly to produce "The System Cantilever tip sheet" and will be reviewed for comment, making the Supported Scaffold Codes of Safework Practice into five to nine-minute podcasts for each section and require members input. There will also be a Small Scaffold podcast that has been updated and will be ready for review of the members.
2 p.m. – 3 p.m.
Suspended Council
Speakers: Harold Gidish, Jim Boudreau
Agenda:
The suspended scaffold council will address how to best understand what is required in the OSHA standards for suspended support system tiebacks. The way they are currently written is rigid and difficult to comply with. The intent is to formulate an industry approach to submit to OSHA for a revamping or clearer understanding of these requirements.
Copies of the current standards will be sent to pre-registered attendees and a hard copy will be available during the meeting.
We ask interested parties to start collecting their thoughts and to come to this session prepared for discussion.
3 p.m. – 4 p.m.
Fall Protection Council
Speakers: Thomas Dillon, Rebecca Danielson, Eric Eggleston
Agenda:
Introductions of the new Council Chair (old council chair) and new Co-Chairs
Dialogue around the desires of the members for moving the Fall Protection Council forward and in a positive direction
Discussion of potential presentation options for the Annual Convention
Wednesday, May 4
7:30 a.m. - 9:30 a.m.
Breakfast
8:30 a.m. – 9:30 a.m.
Guest Connection Breakfast
9:30 a.m. – 10 a.m.
International Council
Speakers: Sam Reese, Andrew Smith
The International Council will be discussing their plans for convention in August, looking for feedback on the round table panel members, and of course talking about the present status of projects.
10 a.m. – 11 a.m.
Canadian Council
Speakers: Rick McKinlay, Christopher Jones
The Canadian Council will be reviewing progress to date on the gaps analysis document, as well as divvying up some of the outstanding sections, so that we can most effectively continue the progress. We will also be having a general forum-type discussion where participants can provide updates, raise issues that they are facing, make constructive recommendations, and offer suggestions for additional projects that we may be able to tackle together. Cross-council participation is welcomed and encouraged.
11 a.m. – noon
Mast Climber Council
Speakers: Kevin O'Shea, Brad Kruger
The Council has already identified a number of projects for the coming year:
Additional safety Tip Sheets dealing with the crucial subjects of The Job Survey and Duty Of Care. (These Tip Sheets will compliment the existing three SAIA/OSHA Alliance Tip Sheets to provide owners and users with essential advice on safe-use and regulatory compliance)
A Risk Analysis Check List for assessing and compiling an abatement procedure when there is a requirement for personnel to exit/enter the MCWP via the building/structure at height.
A format for an Annual Inspection Decal for MCWPs.
Noon – 1 p.m.
Lunch
1 p.m. – 2 p.m.
Construction Hoist Council
Speakers: Shanon Beekman, Eric Schmidt
Agenda:
Report on the status of the A10.4 Personnel Hoist revision.
Report on the status of Canadian Standards revisions.
Discuss and accept volunteers to assist in the creation of an industry guidelines document – basic requirements for operator training for personnel hoists and material hoists
Discussion on how to process the data of the GAP analysis for individual states – regulations for personnel hoists and material hoists in the states that do not use Federal OSHA
2 p.m. – 3 p.m.
AWP/MEWP Council
Speakers: Forrest Hester, Micah Turner
3 p.m. – 3:30 p.m.
Permanent Installation Council
Speakers: Lucas Oliver, Brian Andrews
The PI Council will be discussing the schedule for articles being published over the next few years in SA Magazine on terminology not understood in the industry. These articles will define and explain each component of a Permanently Installed system. This council will be looking suggestions on these articles as well as volunteers who would like to offer their services to assist in writing them.
3:30 p.m. – 4:30 p.m.
Review and Regulatory Committee Meeting - Invitation Only
Speakers: James Gordon, Stephen Smith
6 p.m. – 7:30 p.m.
Presidents Reception
(The Corner Bar - Lobby Level of the hotel)


Thursday, May 5
8 a.m. – 10 a.m.
Breakfast
10 a.m. - noon
SSFI
Speaker: Frank Frietsch
Noon - 2 p.m. 
ASC A11 Meeting & Lunch
Speakers: Daphne Reitz, John Albers
NEWSLETTER
Delivered directly to your inbox, Scaffold & Access Newsletter features the pick of the breaking news stories, product launches, show reports and more from KHL's world-class editorial team.
Featured Training From Easybook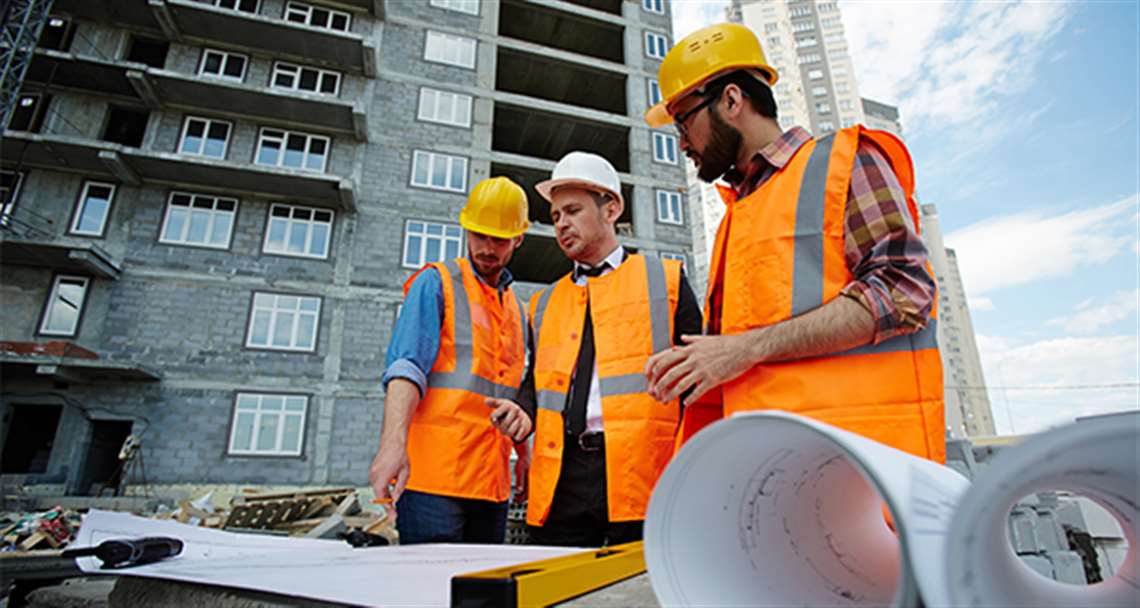 The clock is ticking… Construction workers in New York City – have you fulfilled your required Site Safety Training (SST)? Get your SST card online now
The gold standard in market research
Off-Highway Research offers a library of more than 200 regularly updated reports, providing forensic detail on key aspects of the construction equipment industry.
Our detailed insights and expert analyses are used by over 500 of the world's largest and most successful suppliers, manufacturers and distributers, to inform their strategic plans and deliver profitable growth.