Interview: buying used equipment from United Rentals
United Rentals has a rental fleet worth just under US$20 billion, valued at original cost. That means it sells thousands of used machines every year. IRN's Murray Pollok put some written questions about the used equipment programme to James Cox, United's senior manager for used equipment sales.
IRN: How many items of used equipment are sold each year by United, typically, and describe the categories of equipment that you are most focused on selling.
James Cox: With over 4,600 category classes of equipment, United Rentals has a highly diverse fleet of well-maintained machines originally sourced from top-tier manufacturers. What we sell is typically determined with our equipment lifecycle approach. We also sell used machines in response to specific customer demand for the equipment.
With the export sales program, customers from around the world can browse and purchase quality used equipment. Our team of used equipment sales experts work with customers to get the purchased equipment when, and where, it needs to be. With a robust fleet, United Rentals is ready to help our customers address their fleet needs.
IRN: Is it your goal to sell as much of this equipment outside of your North American home market? In other words, you prefer not to sell in your home market?
JC: United Rentals has a very active, robust used equipment sales program – selling in both North American and international markets.
IRN: With long delivery times on new equipment, do you see your used equipment program as a timely offering for companies wanting to acquire machines?
JC: Used equipment is a great opportunity for companies to add reliable, productive machines to their fleet without the sticker shock of a new equipment purchase. Our equipment is well-maintained, so customers can be confident that the machines they buy are ready to go to work. Quality used equipment is a great option for companies that want to preserve capital while bringing on more fleet.
United Rentals values our business relationships with all equipment manufacturers. We are in a unique position to assist international market customers looking for high quality used equipment by providing machines from our rental fleet.
IRN: Can you outline where most of this equipment goes at present (key regions, countries)?
JC: United Rentals sells used equipment to customers in more than 75 countries. Our used equipment customers include equipment rental providers, construction companies, industrial firms and more.
Our customers know we have a large inventory of quality used equipment, sourced from quality manufacturers that is ready to work for them. All of our equipment has been maintained to OEM standards by our technicians.
IRN: Are there any specific types of equipment which you are currently looking to sell?
JC: We have 4,600 equipment classes that are sourced from top-tier manufacturers, giving us a highly diversified used equipment product mix. The equipment we offer for sale includes aerial work platforms, cranes, earthmoving equipment, forklifts and other material handling machines, light towers, generators, lawn and landscape equipment, tools and more. Through this robust fleet we can meet our customer needs, which is one of our top priorities.
IRN: Do you provide a finance offering for customers to acquire your used machines?
JC:  We have a financing programme that includes a confirmed, approved Letter of Credit, which can come with extended terms up to 365 days from the bank.
IRN: Typically, how old are the machines you are selling?
JC: Our equipment is well-maintained and inspected in accordance with manufacturer specifications, so customers can be confident that the machines they buy are ready to go to work. We take a lifecycle approach to managing our fleet and determining equipment that will be made available for sale. Among the factors in making this determination are the age of our fleet, the need to adjust fleet composition to meet customer demand and the market for used equipment as well as economic and business conditions.
IRN: Can you outline what guarantees or warranties you can provide to buyers about the quality of the used equipment?
JC: Based on how we manage equipment lifecycles, when a machine qualifies for sale, the manufacturer's warranty typically has expired. We sell equipment in rent-ready condition. The equipment will be a unit that has been maintained in accordance with the manufacturer's specifications, was made by a reliable manufacturer, and that has a remaining useful life.
We can provide customers with records that show a machine has received regularly scheduled preventive maintenance, including oil changes, air filter changes, fluid changes and other manufacturer-recommended service. Upon customer request, we can help to coordinate a third-party inspection, conducted at their cost.
IRN: Can you briefly describe the repair and maintenance regimes that your equipment is subject to?
JC: United Rentals operates an industry-leading maintenance programme. Every machine in our used equipment sales programme has been maintained and inspected in accordance with manufacturer specifications. As a result, many operators of construction equipment and independent rental companies prize our fleet for its quality and reliability.
If the equipment an overseas customer is buying is currently on rent, we will transfer the unit to a branch. There, the first step is receiving and inspecting the equipment for exterior damages. Thereafter, the equipment goes to the shop where our technicians will check details of the last service on the equipment, perform necessary repairs and bring it to rent-ready condition.
IRN: You mentioned third-party inspection reports. Can you provide some details?
JC: Customers can request third-party inspections on equipment before purchase. Our role is to assist our customers in facilitating these inspections as much as we can. We also have customers that arrange their own third-party inspections.
IRN: Companies can often source used equipment closer to home. Why would they buy machines from the USA, when it involves costly and time consuming transport?
JC: Every year more companies around the world choose to buy used equipment from United Rentals. Our customers can count on the equipment to have been maintained in accordance with the manufacturer's specifications. With our resources and fleet size, we can also have an edge on availability. We make the transaction and export process smooth and efficient. We provide an outstanding way for our customers to maximize scarce capital resources, and lower owning and operating costs.
IRN: How long does delivery take for Europe, Asia, Australasia, and typically which regional ports do you sail to? Is the buyer responsible for transport, or does United do that?
JC: Once we receive an order, we can typically move quickly. On average, we can make equipment, which is in our active rental inventory at time of order, available for pickup within two weeks. Travel time to a customer's location varies depending on many factors.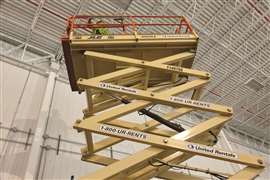 We have more than 1,465 branches in North America and based on our locations, used equipment can export very efficiently through all major ports on the east and west coast, as well, as from the ports in the Gulf of Mexico.
IRN: In terms of pricing, how would United's prices typically compare with machines acquired through independent commercial auctions or through retail channels?
JC: As the largest equipment rental provider in the world, United Rentals offers an extensive selection of used equipment. Our pricing is very competitive in the retail channel, reflecting the supply and demand of the current market conditions.
IRN: Thank you. And finally, who would a customer contact about used equipment and where can customers see details of the machines available to buy? Is there a dedicated used equipment website?
JC: You are welcome. Anyone looking for high-quality equipment can send us an e-mail with their equipment request to EXPORT@UR.COM and our export team will promptly respond. Also, customers and equipment buyers can browse and search our online equipment sales inventory and review online the United Rentals equipment catalogue.
NEWSLETTER
Delivered directly to your inbox, Scaffold & Access Newsletter features the pick of the breaking news stories, product launches, show reports and more from KHL's world-class editorial team.
Featured Training From Easybook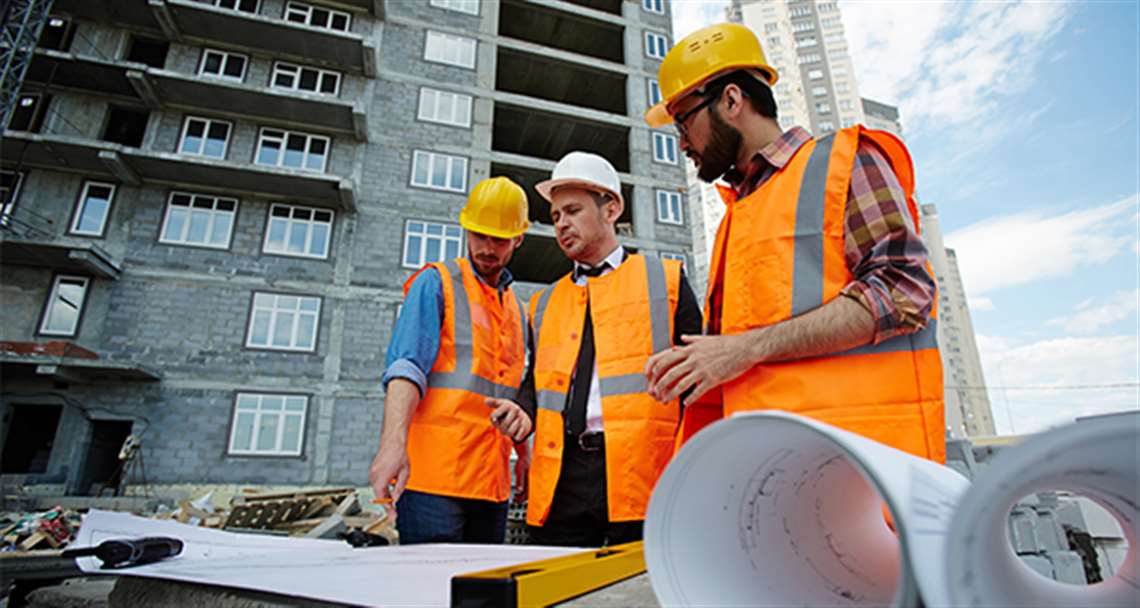 The clock is ticking… Construction workers in New York City – have you fulfilled your required Site Safety Training (SST)? Get your SST card online now
The gold standard in market research
Off-Highway Research offers a library of more than 200 regularly updated reports, providing forensic detail on key aspects of the construction equipment industry.
Our detailed insights and expert analyses are used by over 500 of the world's largest and most successful suppliers, manufacturers and distributers, to inform their strategic plans and deliver profitable growth.