All Bridges Articles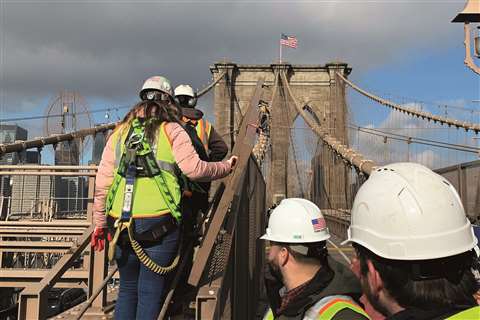 Bee Access recently played a pivotal role in restoring NYC's Brooklyn Bridge – and took home a Scaffold & Access Industry Association Project of the Year Award for it. Brian Andrews, VP of engineering at Bee Access, reports.
The bridge spans a length of 2.5 km and consists of four lanes, measuring 29.6 metres in width
Four extra-large platforms selected to move people and materials for an historic German rail viaduct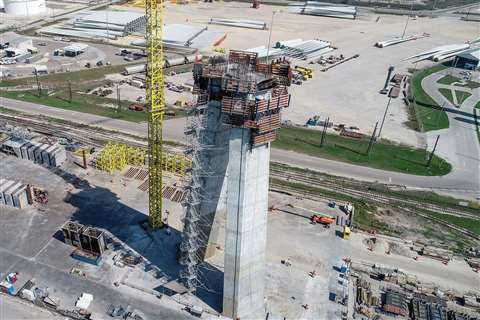 BrandSafway was selected by Flatiron Dragados, LLC, to provide access services including launching platform systems and stair towers, as well as concrete forming for the Harbor Bridge Replacement Project in Corpus Christi, TX. T
Performance Contracting played a pivotal role in the renovation of T-Mobile's Bellevue headquarters – and snagged a coveted SAIA award for its work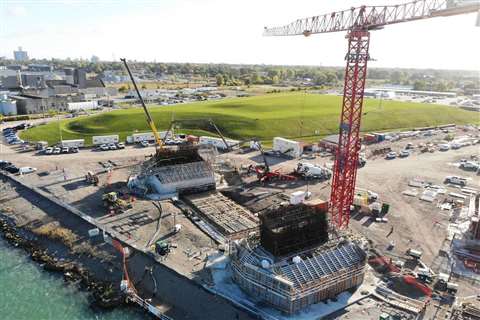 Several BrandSafway companies recently worked together to deliver comprehensive access, scaffolding and forming solutions for the construction of an international bridge
BAM Farrans installs supports at £121 million Great Yarmouth Third River Crossing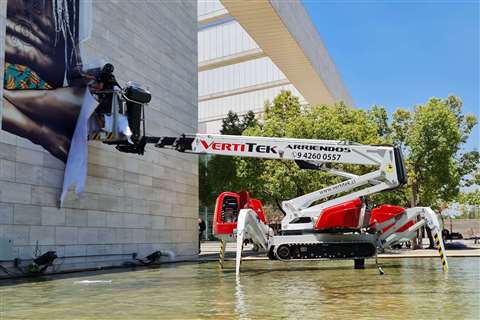 How this unique product type is meeting the needs of challenging projects around the world
BrandSafway's Major Projects Group and the Infrastructure Services Group were recently chosen to design and build an under-bridge traveling platform to access the final construction stages of the Bow River Bridge twinning project in Alberta, Canada.
Max Bögl Group uses automatic self-climbing formwork on the new Aftetal bridge in Germany