SAIA Committee Week begins March 12
By Lindsey Anderson09 March 2023
The Scaffold & Access Industry (SAIA) will hold its annual Committee Week meeting March 12-16 in Phoenix at the Sheraton Phoenix Downtown hotel in the Encanto prefunction space.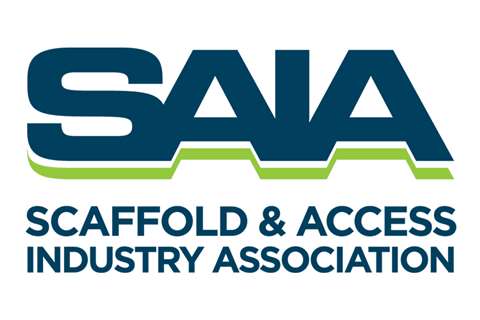 Committee Week is the SAIA's working week-long meeting that's open to all professionals who are interested in advancing the scaffold and access industry. The meeting focuses on the work of the SAIA councils: their current projects, goals, and objectives; issues facing their respective industry segment; emerging trends; and any new programs, initiatives or activities for the coming year.
WHO ATTENDS COMMITTEE WEEK?
Representatives from all major sectors of the scaffold and access industry attend this event, including manufacturers, rental houses, suppliers, distributors, contractors, educators, labor groups, consulting firms, and more. These attendees are builders, CEOs, presidents, managers, safety directors, laborers, attorneys, and engineers – just to name a few – and they share the same passion for the industry as you do!
This yearly event is also one of the best opportunities for industry professionals to converge, face-to-face, in a central location to share expertise, discuss best practices and make decisions about the Association and related topics.
Below, find a breakdown of the schedule along with some training opportunities for attendees.
Schedule of events
Sunday, March 12
9 a.m. – 4:30 p.m. Train the Trainer
This interactive, 8-hour course is a hands-on approach to the improvement of teaching and learning skills. Participants will review basic ideas about training and adult learning skills, check current practices, and practice their presentation skills. Students will be encouraged to try new instructional strategies and techniques within the safe environment of a group setting. In this workshop, attendees will:
understand the importance of effective instructional skills,
practice a variety of training tools and techniques,
recognize the importance of establishing a positive learning environment,
use learning objectives to inform students of expectations and intentions,
understand the different learning styles of participants, and
become familiar with the SAIAU Training Program content.
This workshop develops competence and confidence as an instructor; it is suitable for novice and seasoned instructors alike. This course meets the skills training requirement for new SAIA Accredited Training Institutes instructors.
Monday, March 13
7 a.m. – 9 a.m. Breakfast
8 a.m. – 5 p.m. Competent Person Training (CPT) for System Scaffold
Action Scaffold - 2229 S. 16th St. (Corner of 16th St. & E. Rariden)
This program is designed for scaffold erectors and covers the following:
all the safety aspects regarding system scaffold foundations
scaffold components
regulations
guardrail requirements
erection and dismantling procedures that exceed the standard height-to-base ratio
The course format includes a combination of presentation, question-and-answer, hands-on component, and a final exam. Participants who score 70 percent or higher on the written exam and display competency in building system scaffolding will receive a Certificate of Completion for the course and wallet card from the SAIAU Training Program. If your competent person designation is more than three years old, you can re-certify here.
8:30 a.m. – 10:30 a.m. SAIAEF Board of Directors Meeting (Members Only)
8:30 a.m. – 9:30 a.m. Guest Connection Breakfast
1 p.m. – 4 p.m. SAIA Board of Directors Meeting
4:30 p.m. – 5:30 p.m. Ambassador reception for first time attendees and new members
5:30 p.m. – 6:30 p.m. Welcome reception
Tuesday, March 14
7:30 a.m. – 9:30 a.m. Breakfast
8:30 a.m. – 9:30 a.m. Guest Connection Breakfast
9 a.m. – 10 a.m. Mobile Elevated Work Platform (MEWP) Council, Speaker: Tony Groat
10 a.m. – 11 a.m. Mast Climbing Work Platform (MCWP) Council, Speaker: Brad Kruger
11 a.m. – noon Construction Hoist Council, Speakers: Shanon Beekman, Eric Schmidt
11:30 a.m.- 3 p.m. Guest Connection Outing
Noon – 1 p.m. Lunch
1 p.m. – 2 p.m. Fall Protection Council, Speakers: Micah Turner, Becky Danielson
2 p.m. – 2:30 p.m. International Council, Speaker: Sam Reese
2:30 p.m. – 3 p.m. Canadian Council, Speakers: Rick McKinlay, Christopher Jones
3 p.m. – 4 p.m. Review and Regulatory Committee Meeting (invitation only.) Speakers: Stephen Smith, James Gordon
Wednesday, March 15
8 a.m. – 9 a.m. Breakfast
8:30 a.m. – 9:30 a.m. Guest Connection Breakfast
9 a.m. – 10:30 a.m. Shoring Council, Speakers: Mitchell Meadows, Frank Towse
10:30 a.m. – 11:30 p.m. Plank and Platform Council, Speaker: Keith Iwasaki
11:30 a.m. – noon Permanent Installation Council, Speakers: Brian Andrews, Lucas J. Oliver
Noon – 1 p.m. Lunch
1 p.m. – 2 p.m. Supported Council, Speakers: Wendy Larison, James McNamara, David Johnson
2 p.m. – 3 p.m. Suspended Council, Speakers: Harold Gidish, Jim Boudreau
3 p.m. – 4 p.m. Accredited Training Institute (ATI) Committee Meeting, Speakers: Shawn MacDonald, Frank O'Malley
6 p.m. – 7 p.m. President's Reception
Thursday, March 16
8 a.m. – 10 a.m. Breakfast
9 a.m. – 9:30 a.m. SSFI Committee Meeting, Speaker: Frank Frietsch
9:30 a.m. – 2 p.m. ASC A11 Meeting, Speakers: John Albers, Jeff Jack
*Note: All breakfasts and lunches are included with registration and will be served in the SAIA Cafe.
For more information on the SAIA or Committee Week, click here. 
NEWSLETTER
Delivered directly to your inbox, Scaffold & Access Newsletter features the pick of the breaking news stories, product launches, show reports and more from KHL's world-class editorial team.
Featured Training From Easybook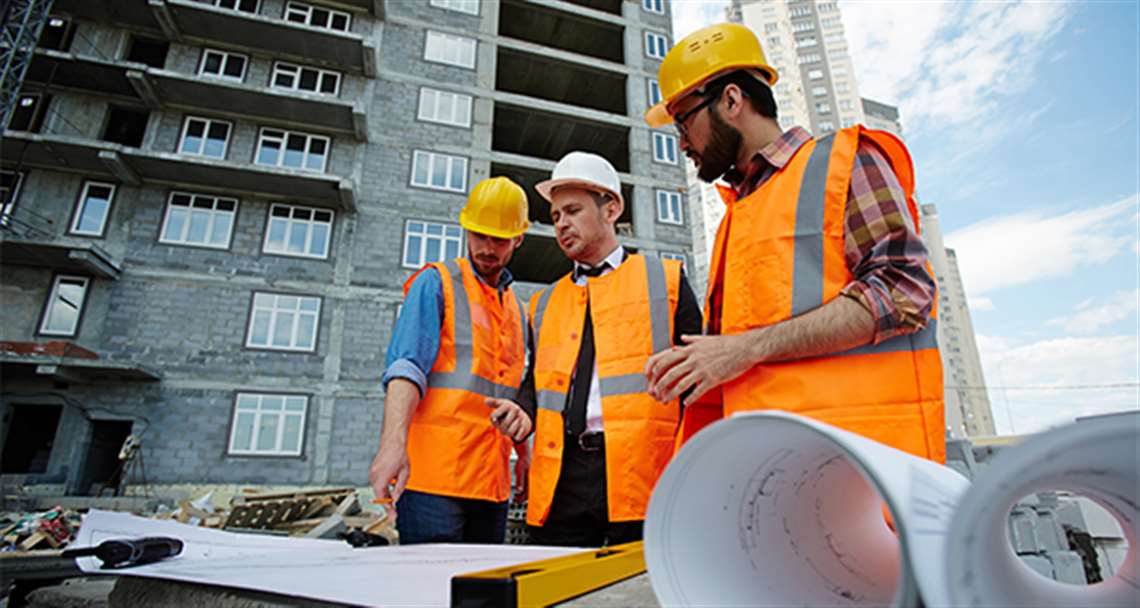 The clock is ticking… Construction workers in New York City – have you fulfilled your required Site Safety Training (SST)? Get your SST card online now
The gold standard in market research
Off-Highway Research offers a library of more than 200 regularly updated reports, providing forensic detail on key aspects of the construction equipment industry.
Our detailed insights and expert analyses are used by over 500 of the world's largest and most successful suppliers, manufacturers and distributers, to inform their strategic plans and deliver profitable growth.